Couple More Dummies Added
---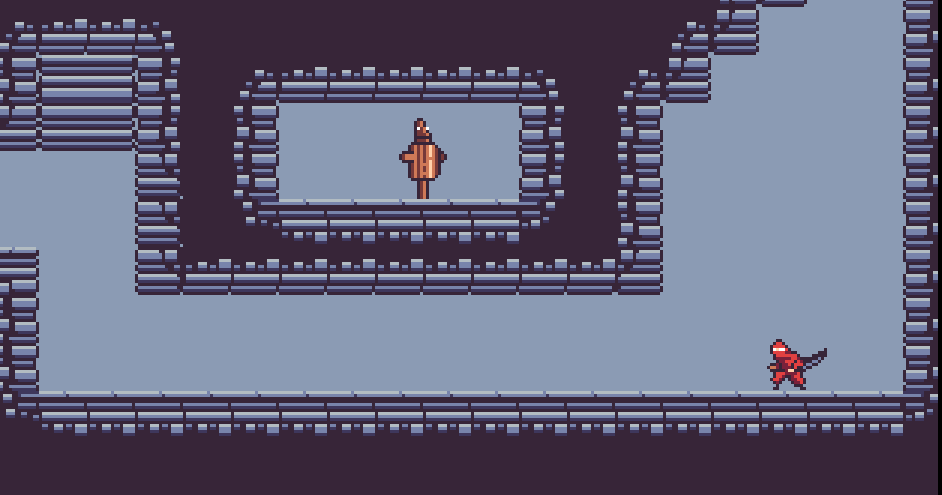 Added a few more of these dummies to sneak past or destroy.
These first ones are very simple to ensure player understand basic mechanics. The one in the image above makes sure the player knows you can jump while sneaking. The one prior ensured they understand the sneaking element.
The next ones ensure the player understands:
Sneak + Fallthrough
Sneak + Slash
Sneak + Dagger Throw
Some of them reveal a bit more mechanics or puzzle elements, but I won't spoil them here!
It isn't a ton more, but I am trying to do a few bits at a time—slow and steady!
Files
Underground-Ninja-0.3.zip
Play in browser
Apr 06, 2018